Key Priorities: What's Next
Be Caring has spent the last year striving to provide outstanding services across the North of England in a sector facing significant challenge in terms of funding, recruitment and retention, all amongst the added complexity of the COVID-19 pandemic.
We are proud of our people and what they have managed to achieve in the last year in terms of quality of care.  We recognise there are some areas where we need to do better and are working tirelessly in those areas to find solutions to challenges by focussing on what is within our power to change. 
Our biggest challenge is the way in which home care is funded.  It mostly constrains innovation and gives us little opportunity to do things any differently to how they have been done for decades.  It affects the way the entire service is able to be delivered, from how much flexibility we can offer to the people we support, to how our colleagues are paid and the training we are able to offer them. The GMB believe that "the sector is not just in crisis, it is broken," and we are determined to be able to help fix it through innovation and transformation.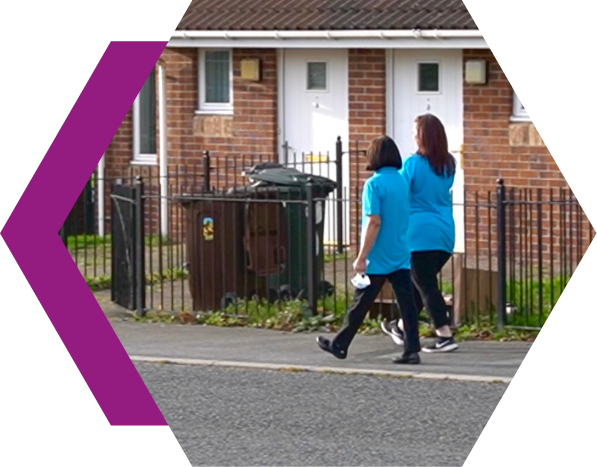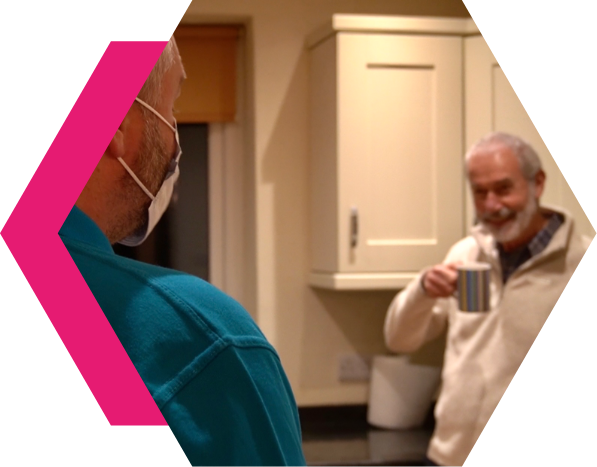 We believe there needs to be fundamental changes in the way care is commissioned if we want to make real and significant changes to the way it is provided.  Our aim is to help more people stay safe and well in their own homes, reducing the demand on health and residential social care services; we are therefore committed to finding solutions to system-wide challenges. This year we have been working closely with Commissioners, and continue to make this a priority, to help make these changes and as supporters of the GMB Ethical Home Care Commissioning Charter we fully support ending the culture of 'time and task' in home care.
"Changes to Commissioning models and the way staff are paid would allow us to do what's right for the person on that day at that visit."
Read our Allendale Court case study on our main Be Caring website
"Be Caring is committed to developing new models to close the gap between the need for quality care, challenges with recruitment and retention, and limited resources available across the sector. Home care workers are often low paid and required to work long antisocial hours. Therefore, we aim to achieve a fully salaried workforce, with a clear training pathway. It's clear we have a lot of work to do to continue attracting the right people to our organisation and recruitment sector-wide is a huge challenge."
Laura Mwamba, Director for Business Development and Innovation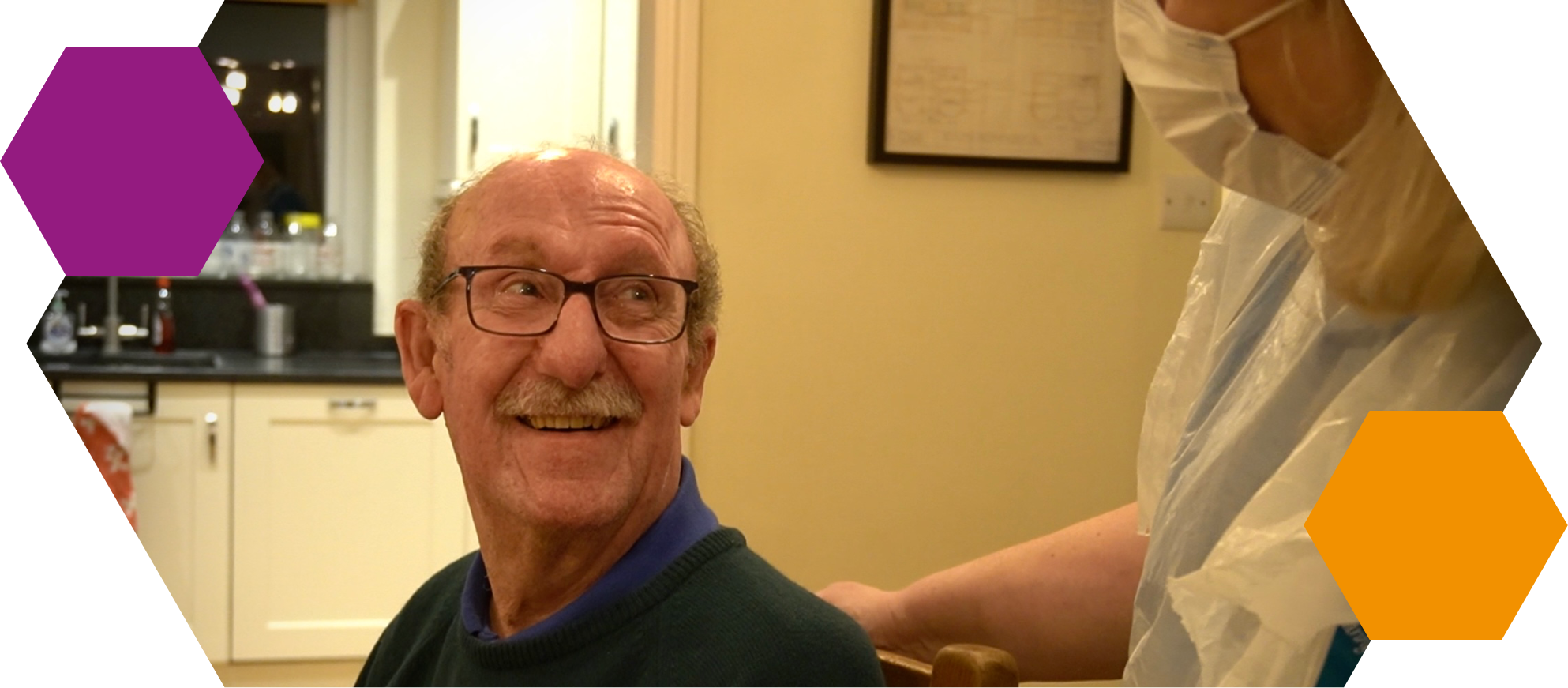 Home care is not simply about the checklist of tasks that need to be completed. Especially during the pandemic, many of our colleagues have been the only people we care for saw, and the emphasis on the relationship between the Care or Support Worker and the customer became increasingly important. Consistency is so important to our service users, we are committed to helping retain the right people in our workforce, ensuring they feel valued and visits can be flexible enough so they have time to listen to people about what they want and need.
This year we have made some progress towards creating a working environment where colleagues recognise their value and significance to the organisation.
"In the coming months, we will be launching our 'Your Voice Matters' campaign as part of our commitment to developing engagement of colleagues as owners."
We must continue to attract the right people to our organisation but then ensure they are valued and able to progress towards meeting their career ambitions. We will actively encourage colleagues to achieve qualifications and professional development (read our Colleague Story: Career Progression) and will continue to campaign for a funding and salary structure that recognises commitment to our customers and our industry. We recognise that we must continue developing and improving our quality assurance and governance processes. 
Read about the difference this has made to one of our colleagues here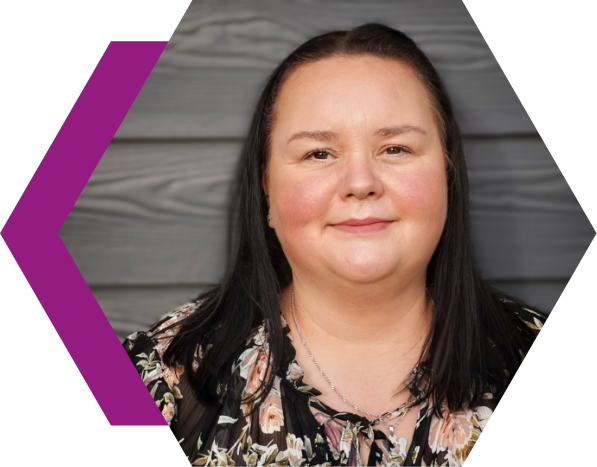 Colleague Story: Career Progression
Allendale Court is a supported living scheme for adults with learning disabilities.  Be Caring have run the service here in Newcastle since 2018, in partnership with Newcastle City Council's Adult Social Care and Integrated Services Team and Your Newcastle Homes (YHN). 
Tracy joined the Care industry 16 years ago.  She had aspirations for a Management role, but never felt she was in the right organisation, where values were aligned to her own, until she joined Be Caring in 2017 as a Support Worker.
"The opportunity came up for me to develop my skills as a Team Manager at Allendale Court and I jumped at the chance. It felt like, at last, I was working somewhere I didn't have to compromise on my values. I have been able to build my experience, skills, knowledge and confidence and have since progressed on to Deputy Manager and now lead the team at Allendale as Service Manager."
At Be Caring, we support our people to be the best they can be, even when that means us supporting them to progress their careers outside our organisation. Bridie was a Support Worker at Allendale who has recently left Be Caring to pursue a Nursing Degree at Teesside University.  "The first year you learn general nursing and then I'll be taking more specialised modules, specifically to work with people with learning disabilities."
"After college, I wasn't really sure what I wanted to do – I worked in various care roles and studied for Level 2 and 3 qualifications, but you have to find an area you like.  Then I got the job at Allendale and it's been great. It's given me lots of experience being around people with learning disabilities."
She added "People sometimes say working in Care is not a career, but I've already proved you can go on to do other things, and at Be Caring I was always encouraged to be the best I could be. I've got the qualifications, so I might as well go for it!"
Over the years, increasingly more challenging skills and tasks are asked of our colleagues to help keep people safe and well at home and we need to ensure we have a training and development programme fit for purpose, as well as robust, clearly defined processes that assure consistently high standards of care. Our focus in the coming months will be to get this right within existing provision, while looking for opportunities to grow our business.  We will only do this, however, in a way that encourages commissioners, colleagues and the people who use our services to expect more from home care fit for purpose in 2021 and beyond.
Read an example of two colleagues that have joined Be Caring from another industry
Colleague Story: Coming to Care.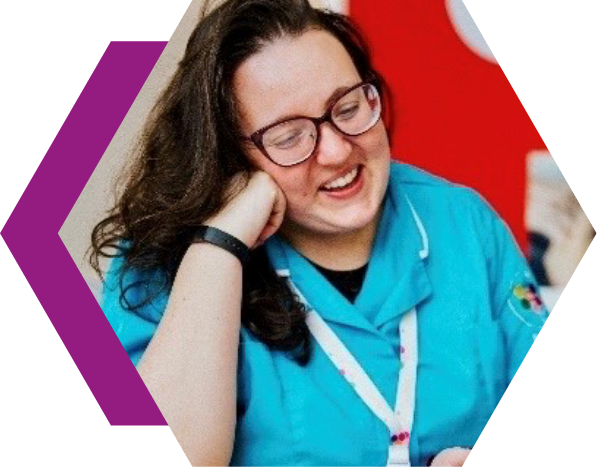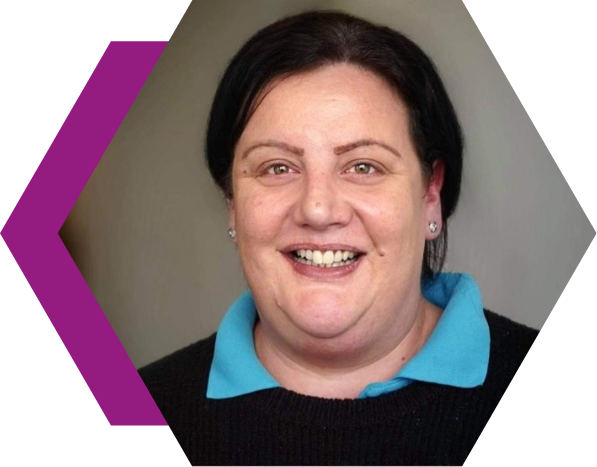 The UK's Care Sector faced a significant challenge in recruiting people to caring roles this year. In an industry that employs mostly women in low-paid roles, the added sense of risk due to the pandemic and discussions around mandatory vaccine have made this even more difficult for providers, Be Caring is no exception. However, we are different from many others in that we put people first, not profits. We value and invest in our colleagues and create a sense of pride in what we do.
Here are two of our Team Leaders in Leeds, whose roles involve supporting their teams, as well as providing care in people's homes when they are needed to cover absences such as holidays and sickness. Both have experience working in very different roles in other sectors and have used their transferrable skills to come to care this year.
Dolores joined Be Caring in the early days of the COVID pandemic, after she was furloughed from her job in the airline industry.
"Before COVID I was working as a flight attendant. In March 2020 I was furloughed, and after about a month and a half I was climbing the walls. I looked for a job I could do, and caring was one of the few roles available, so I thought I'd give it a go."
Dolores initially worked for another care provider before moving to Be Caring in December 2020. "It was supposed to be another stepping-stone, waiting for the world to go back to normal. But after being made redundant from the airline, I decided to stay and there have been no regrets. I enjoy it."
Her colleague Debra also came from another industry, having previously worked in grocery retail. She told us "Personal circumstances changed, and I needed a second job, so I took on a role as a carer at Be Caring as my daughter was already working here. I loved it so much, when a Team Leader position became available, I applied and was successful, meaning I could leave my other role."  She added "I'd never go back to Retail, I love caring, and I love working for this company. My favourite part of the job is working with new carers – it's great to go out and see how they have progressed since they first started."
Debra shared her thoughts for anyone thinking about a change of career or working for Be Caring: "There's so much more to it than you think. We are proud to be Carers. Be proud."
Dolores added her advice for anyone new to Be Caring: "Do the best you can and if you need help, ask for help. If you need any advice do not wait, always ask for help. Because that is what we, team leaders and other colleagues, are here for."